Four student groups participating in the Geovisualisation Challenge 2022 organised on the course Geospatial data management and visualisation (MAAN7764) once again created innovative and beautiful geovisualisations in the form of interactive web maps.
This year, students answered to a challenge provided by Metsähallitus and visualised human induced pressures that affect the natural and cultural heritage values of the Archipelago Sea area, Finland. The results contribute to the recently initiated sustainable usage and management plan of Archipelago's conservation areas.
The final web maps are gathered to this post, enjoy exploring!
---
Light pollution – Visualisation of light pollution caused by shipping navigation lights (loistot). The group visualised the intensity and color of the lights, and called for research of how the continuous, but crucially needed navigation lights affect species, ecosystems and the recreational experiences of us humans.
Group members: Reetta Lundström, Riina Ruokola, Iiro Seppä, Anni Simola
---
Meadow conservation – The group's visualisation showcase the historical evolution of open meadows, and the conservation potential of those that are still remaining today.
Group members: Pirita Lindholm, Toni Paukku, Roosa Väisänen
---
Human movement and infrastructure – Visualisation of the distribution and nature of infrastructure in the Archipelago, and the accessibility of the islands.
Group members: Antoine Garreau, Sanni Hulkko, Johannes Kaivola, Elli Vikstedt
---
Marine traffic – Visualisation showcasing the intensity of marine traffic on the largest waterways and the changes in intensity over time.
Group members: Roosa Hakamäki, Iiris Niskanen, Ella Valtasaari, Chloe Raines
---
Great thanks for all participated students, course teachers and especially Metsähallitus for providing this year's challenge.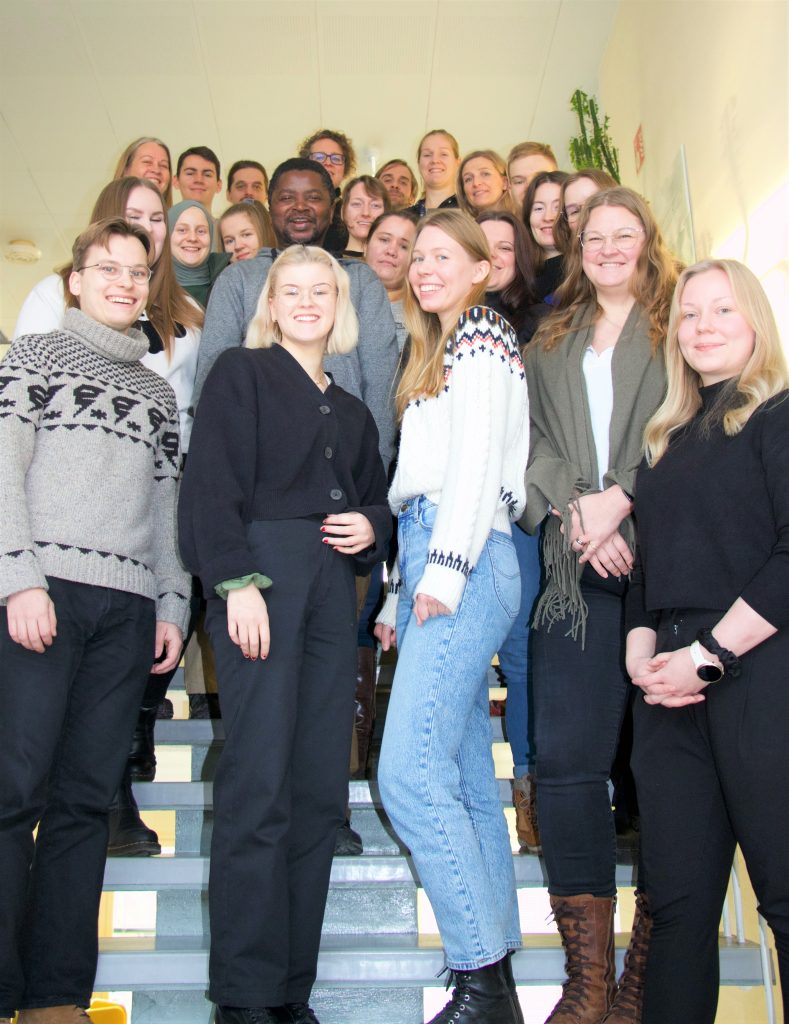 Note for Master's level Geography students in UTU: The course will be organised again in fall 2023, welcome aboard to acquire skills and knowledge in geospatial data management and to create your own visualisations in some other theme. See you!